Blog
June 28, 2017
Today is an exciting day at Volvo Cars Winston! We were just informed that our first TWO All New 2018 XC60s will arrive tomorrow. This has been a long time coming, and we cannot wait to show it to our clients. Stop by the dealership, or schedule an appointment to see it in person! We anticipate it will outsell it's larger counterpart, the redesigned XC90, so we recommend not waiting too long before demoing it.
Posted By James Fordham; Finance Manager @ 6:11pm
May 30, 2017
As we close out a successful May, I'm reflecting on my first week back at the very best dealership in the entire world, Volvo Cars Winston Salem.  I recently spent a little time away to explore a different career opportunity and returning feels like rekindling a relationship with my first love.  This place feels like home and even with a few new faces around campus, I've never felt more comfortable and welcome.
I'm excited to reunite with my past clients and more ready than ever to take on a new role, to grow, and learn to lead with grace.
I'll never forget how this journey began, as a dear friend cut out an ad in the Winston-Salem Journal for me.  (Then) Volvo of the Triad was in search of a full-time receptionist and she thought I'd be a perfect fit.  Little did I know, they had other plans for me and this single mother of two children took the biggest and best risk I have ever taken and accepted a position as a commission-paid Sales Consultant with very little knowledge of the automotive sales business. 
With that, my little family joined the greatest #volvoforlife family around and I'm forever grateful for this journey.  Three years later, I'm looking forward to purchasing my fourth Volvo this week - a 1989 Volvo 760.  With 220k miles, she's got plenty of life left and I'm excited to restore her to excellent mechanical condition and make many more memories with my girls in my new-to-me ride.
To celebrate recent changes, I hope you'll enjoy a few of my favorite Volvo moments, featuring my favorite sidekicks.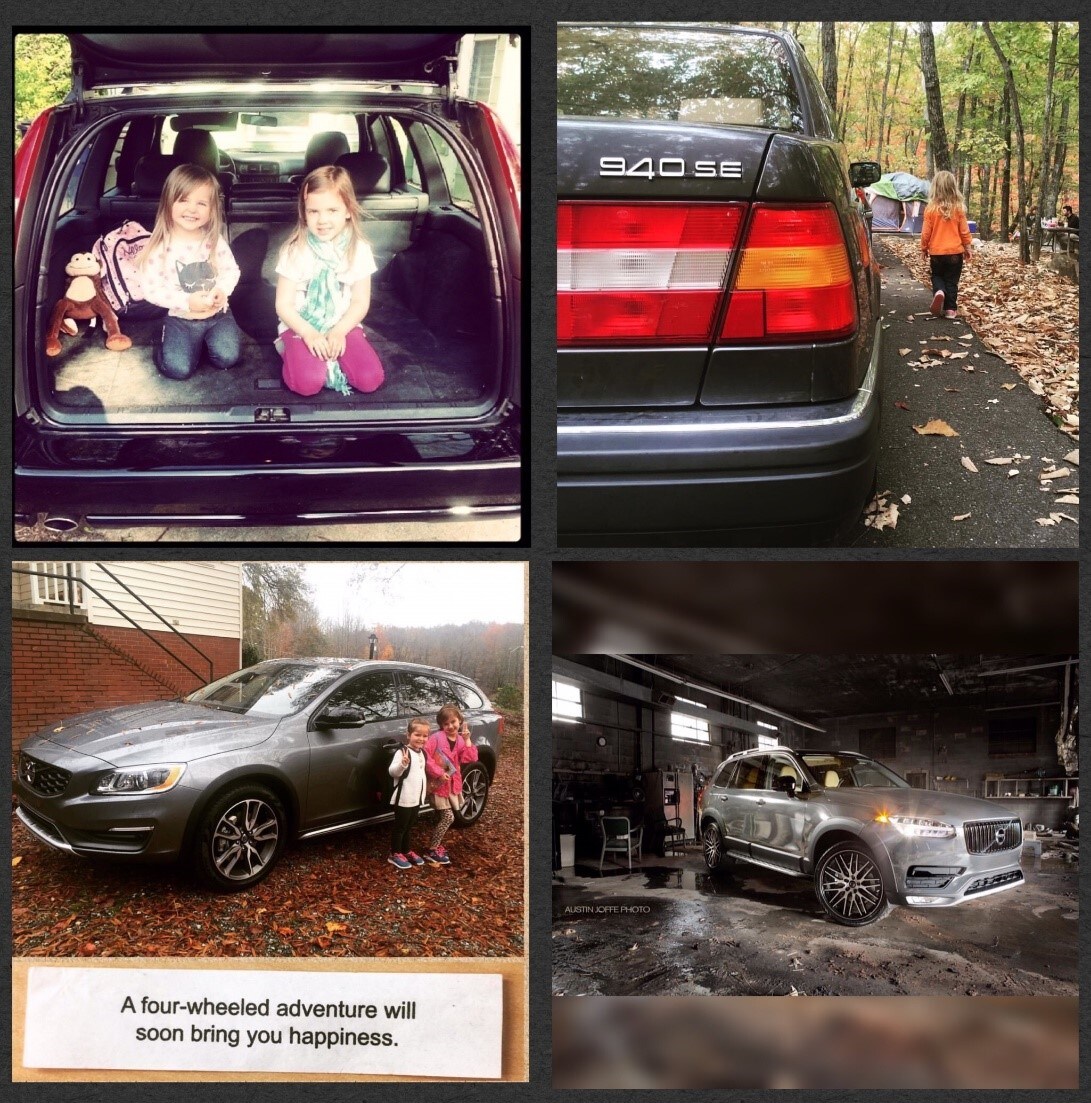 Posted By Salem Kirby; New Car Sales Director @ 7:20pm
May 23, 2017
As I was driving to work today, I was excited for a special training that would be taking place. Once per quarter, the manufacturer sends a trainer to update everyone in the dealership on the latest vehicles, and arm us with the proper knowledge to effectively communicate the most recent innovations; it's always my favorite day! Today we focused on the all-new 2017 V90 Cross Country. We already have two demo units in our inventory, so I already felt pretty well versed on the vehicle. However, it was great to reinforce what I already knew with some new bits of information. One of the highlighted advancements is BLIS (Blind Sport Information System), which will now be upgraded for model year 2018. The update adds steering assist in the event that the driver accidentally directs the vehicle into a parallel lane which is 
already occupied. It's amazes me just how far Volvo has come in the last year. The S90, which shares a chassis with the V90CC, was released just over a 12 months ago, and boasted the 2nd generation Pilot Assist (takes semi-autonomous driving to the next level).  Ironically enough, the following post appeared in my Facebook "On This Day" notifications, today: 
"In 1927 Assar Gabrielsson and Gustav Larson founded Volvo, which translates to 'I roll'; referring to its humble ball bearing manufacturing days. 89 years later, the company remains firm in its focus; people and their safety. They've manufactured this S90 with industry first innovations, keeping the world a safer place. This is a Volvo, and this is why 'I roll'."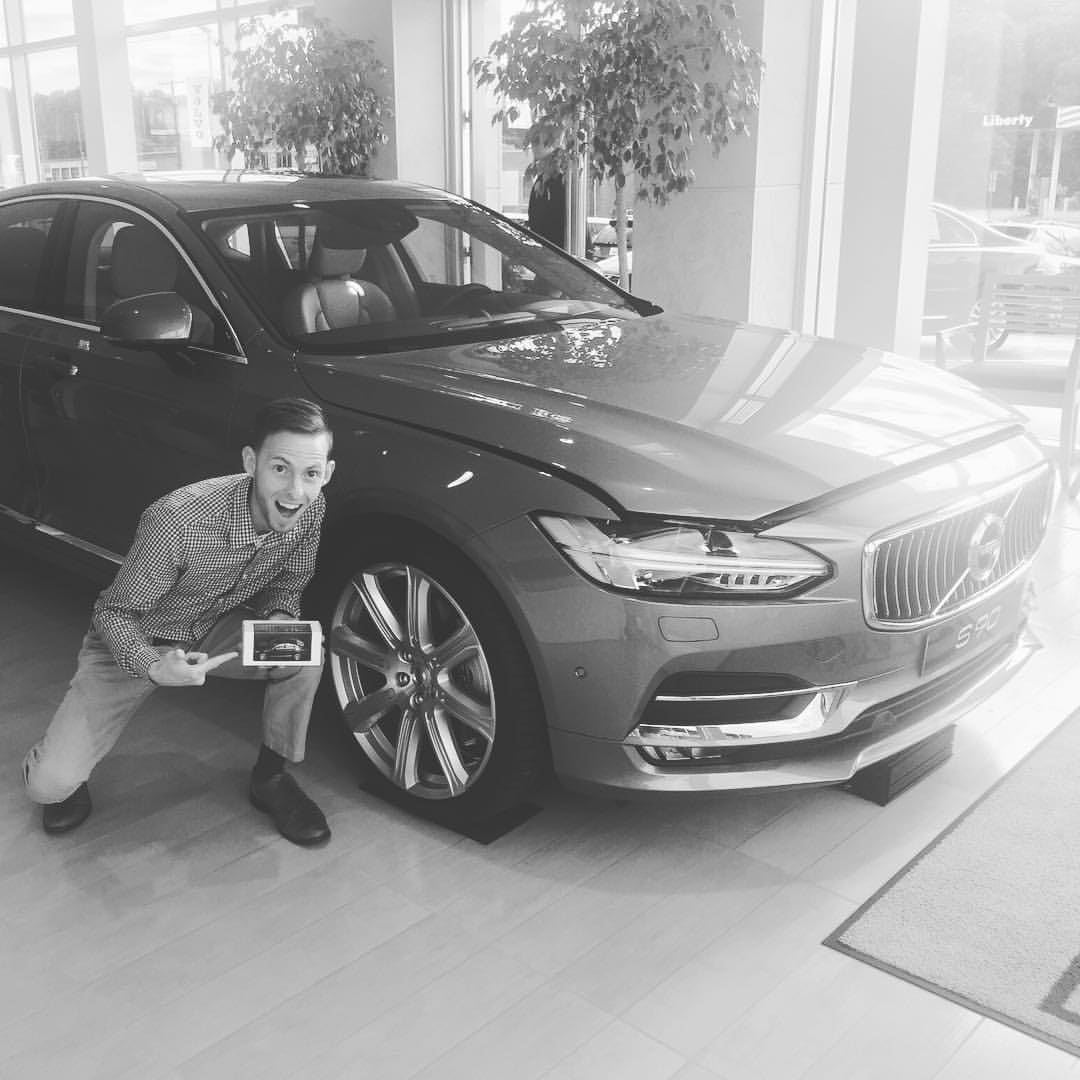 While a year has gone by, not a thing has changed my excitement about Volvo as a manufacturer, and where they are heading. I'm proud to claim I work for a company focused on people, their safety and the environment.
"This is a Volvo, and this is why 'I roll'
."
Posted By James Fordham; Finance Manager @ 8:34pm
May 22, 2017
Volvo Cars Winston Salem is pleased to announce that we will be blogging on a routine basis! Posts will consist of information regarding the current happenings at the manufacturer, client experiences, special moments at the dealership, and events in the community.