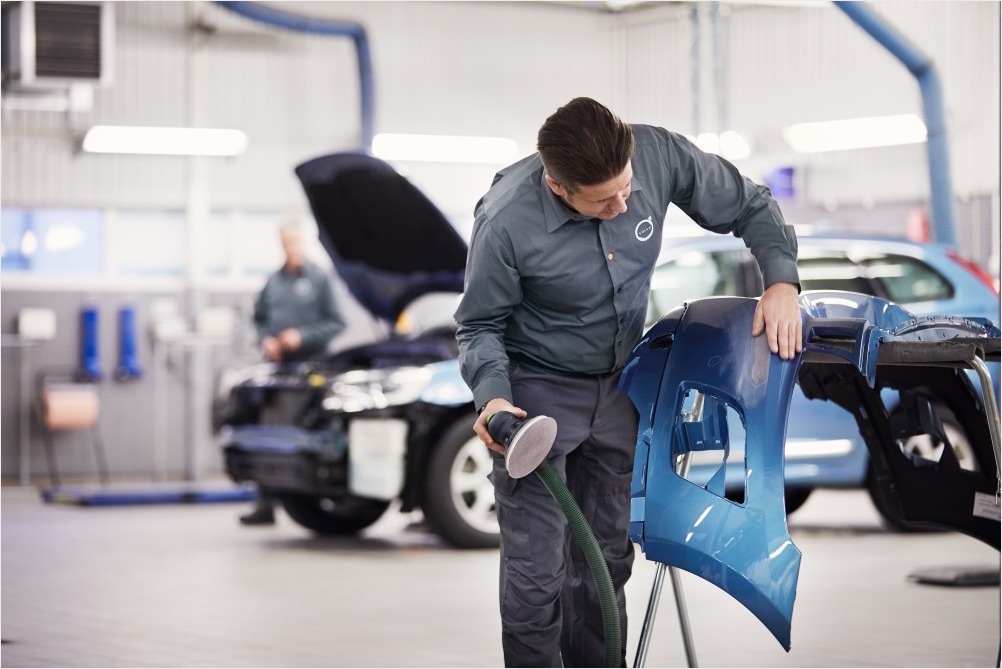 Contact Body Shop
Conveniently Serving the Triad area - The Volvo Cars Winston-Salem Auto Body Shop!
It's not something that people want to have to think about, but it's a reality. Auto body repair. It means your vehicle has suffered some kind of cosmetic or serious mechanical issue and requires some serious work. While this might be a pain, it's a necessity! Our team here at Volvo Cars Winston-Salem is prepared to provide Salisbury or Kernersville, NC drivers with all the repair assistance they need! Don't hesitate to call! Let our team take the wheel! We're ready to utilize our state-of-the-art facility to restore, paint, and repair your vehicle! Plus, beyond these services we also provide Lexington, NC drivers a maintenance option. Triad area drivers can bring in their vehicle for everything from large scale restoration to basic auto repair and inspection help. What do these include? They include:
Full collision repair
Aluminum body repair
Auto glass replacement
Wheel repair
Service maintenance
Auto Glass Repair
Perhaps you were following a vehicle in the Lexington area, and it kicked up a stone that chipped or cracked your window. While in the past, you may have had to just get the whole windshield replaced, costing you hundreds of dollars, with our auto glass repair capabilities, it may be possible to repair the chip instead of replacing the entire windshield.
Have your chip assessed by our team, and it may be possible to repair your chip or crack without a replacement.
Brake Line Repairs
If your brakes have become spongy and your brake fluid levels keep going down, then it is likely that there is a leak somewhere in your brake lines. This could lead to your brakes stopping altogether, creating a very serious situation. Our technicians in Winston Salem can help by replacing your brake lines to make sure that you have all the stopping power that you need.
Paintless Dent Repair in Winston-Salem and the Triad Area
We are proud to serve the Triad area and beyond by offering dent repairs that are quick, easy, and will restore your vehicle's appearance. Dents happen all too often due to everything from car doors to minor collisions. Paintless dent repair (PDR) is more environmentally friendly than traditional dent repair and also takes a fraction of the time and cost.
This method can help Salisbury area drivers address dings and dents as well as body creases or hail damage. About 80-90% of all dents can be removed using this method. By gaining access to the back side of the dent, using a special light to see the shadow of the dent, and applying slow pressure, the dent can be massaged back to its original position.
This service usually can be completed on the same day that it is brought in, depending on the size and severity of the dent. And just like that, your vehicle can be returned to its factory-like condition, helping to maintain its quality and appearance in the Kernersville area.
The Volvo Cars Winston-Salem Experience - Visit our Dealership from Salisbury or Lexington, NC Today!
We're ready to assist drivers with much more than just buying a new Volvo vehicle! We're ready to help drivers with all their long-term maintenance needs! But, if you're thinking of buying a new vehicle, don't fret! We can help Triad area drivers with nearly every step of the vehicle buying experience. Have finance questions? Look to our finance team for help! We're prepared to sit down with Salisbury drivers to work out all your finance package or auto loan needs. It's all up to you, though! We can help with nearly any automotive needs you might have! Stop by Volvo Cars Winston-Salem for all your service, parts, finance, and sales needs!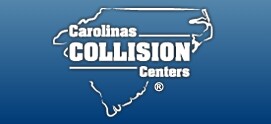 701 Peters Creek Parkway
Winston-Salem, NC 27103