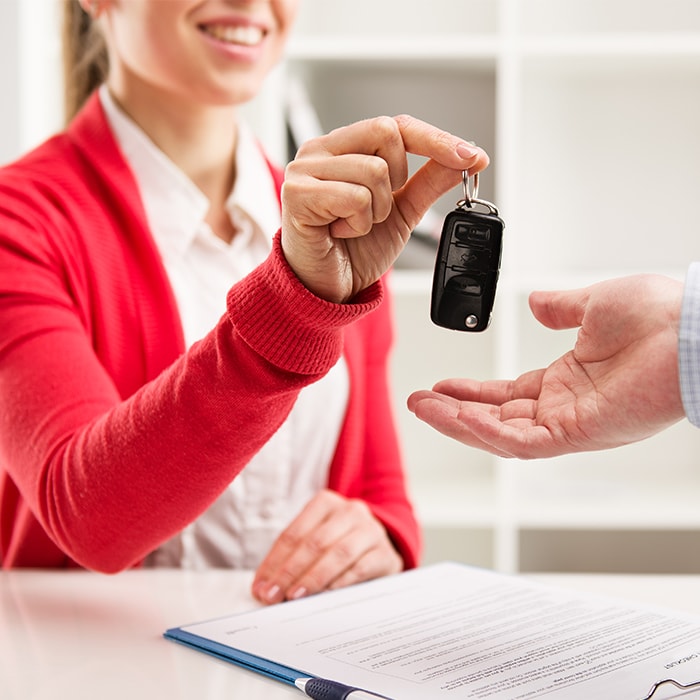 Hours
Monday

9:00am - 6:00pm

Tuesday

9:00am - 6:00pm

Wednesday

9:00am - 6:00pm

Thursday

9:00am - 6:00pm

Friday

9:00am - 6:00pm

Saturday

9:00am - 6:00pm

Sunday

Closed
Leasing vs. Buying a Volvo | Which One Should You Choose?
As a Winston-Salem dealership serving nearby Salisbury, we know that it can be difficult deciding on a vehicle, as well as picking which financing option better suits your needs. That is why we compiled this page for our customers all over Clemmons to discover the pros and cons of both buying and leasing. While both options are beneficial, we aim to make financing as easy as possible by assisting you through the process. Check out our finance opportunities today so that you can feel confident about your car loan or lease decision.
Is Buying a New Volvo Right for You?
If you want to be able to drive off the lot in a Volvo model to call your own, then purchasing outright or, as most people do, with an auto loan, may be the way to go. By owning the vehicle, you get the benefits of:
Building equity over time
You can drive your vehicle without concern of mileage
Add personalized touches to your car
Flexible payment options - you can purchase your car outright or go with a car loan
Something to consider, however, is that once the warranty comes to an end, you may have to consider budgeting for maintenance and services for your vehicle.
Is Leasing a New Volvo Right for You?
Do you want to be able to drive around in the latest Volvo model every few years? When you lease a new Volvo, this is obtainable. You also get to relish in other perks like:
More options to choose from to stay within your budget
A generally lower monthly payment
You can typically enjoy the convenience of covered maintenance
There are end of lease options if you enjoy the model you're leasing
A component to consider with leasing, though, are the terms of the lease. There can be a mileage limit to keep in mind.
Learn More About Our Finance Options at Volvo Cars Winston-Salem
To get further details on the finance possibilities that we offer at Volvo Cars Winston-Salem, we welcome you to visit our Volvo dealership near Kernersville and Lexington NC to discuss buying and leasing a new Volvo with our team of finance experts. Don't hesitate to give us a call at (888) 699-9265 as well!